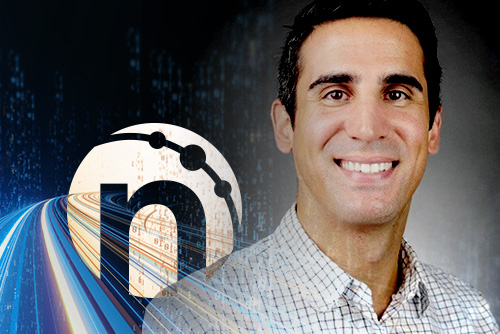 Nomis Solutions, which is backed by STG, has recruited Greg Demas as its next President. His appointment becomes effective July 11, 2022. Demas will be joining the company from Q2 where he currently serves as Global Head of Sales.
BRISBANE, CA; TORONTO, CANADA; BANGALORE, INDIA – (BUSINESS WIRE) – Nomis Solutions, a STG portfolio company and the leading provider of pricing and profitability management solutions for banks and mortgage lenders, today announced that it has selected Greg Demas as the organization's next President. Demas, who currently serves as Global Head of Sales at Q2 (NYSE:QTWO), a provider of cloud based digital banking solutions, will join Nomis effective July 11, 2022.
Demas joins Nomis with 17 years of experience in the commercial and retail banking and financial software sectors. As Global Head of Sales for Q2, he led its Enterprise business in North America along with its operations in APAC and EMEA. Prior to Q2, Demas was Head of Sales for PrecisionLender, a provider of SaaS based pricing and profitability management solutions for commercial and corporate banks. He has also held leadership roles at JPMorgan and Popular Bank, the latter of which he served as Head of Strategy and Transformation.
"I am very pleased to welcome Greg to Nomis," said Frank Rohde, Nomis Executive Chairman. "His background in banking, pricing, and enterprise software make him a uniquely qualified fit to help lead Nomis in its next chapter."
"We are thrilled to introduce Greg as the new President of Nomis," said Marc Bala, Nomis Board Member and Managing Director at STG. "Greg's entrepreneurial style, strong client focus, global experience and a proven track record in the banking technology sector uniquely qualifies him to successfully execute Nomis's ambitious market expansion plans."
"I'm honored and grateful for the opportunity to lead this exceptional organization of talented professionals." said Demas. "Nomis offers a leading SaaS based solution, delivered by experts whose sole focus is to help financial institutions across the world achieve optimal pricing and profitability outcomes. This is a terrific opportunity and I look forward to building on the strong foundation we already have in place."
About Nomis Solutions
Nomis Solutions is a global, industry-leading pricing and profitability management solutions provider that delivers competitive intelligence to bankers and Canadian mortgage lenders to facilitate more advanced pricing strategies. The company's analytics platform and end-to-end pricing tools enable retail banks and lenders to achieve customer- and borrower-centric pricing backed by real-time, actionable data. The platform also supports banks and lenders in their understanding and anticipation of the evolving demands of customers and borrowers, competitors, and ever-changing market conditions. For more information, please visit www.nomissolutions.com.
About STG
STG is the private equity partner to market leading companies in data, software, and analytics. The firm brings expertise, flexibility, and resources to build strategic value and unlock the potential of innovative companies. Partnering to build customer-centric, market winning portfolio companies, STG creates sustainable foundations for growth that bring value to all existing and future stakeholders. The firm is dedicated to transforming and building outstanding technology companies in partnership with world class management teams. STG's expansive portfolio has consisted of more than 35 global companies. For more information, please visit www.stgpartners.com.