FAST, CONCISE CUSTOMER-CENTRIC PRICING HAS NEVER BEEN EASIER
Nomis Price Manager makes it easy to implement customer-centric pricing strategies, without the complexities and unavoidable risks of manipulating legacy systems. Antiquated legacy systems and a dependence on internal technology teams can often delay or even halt the delivery of new rates to market. Nomis Price Manager simplifies this process, enabling the management and execution of pricing from a single, accurate source of truth across all product lines and channels.
The proven, industry-leading capabilities in Nomis Price Manager remove the limitations and barriers of legacy systems so banks can focus on what matters the most: reducing friction, deepening customer relationships, and delivering next-level pricing.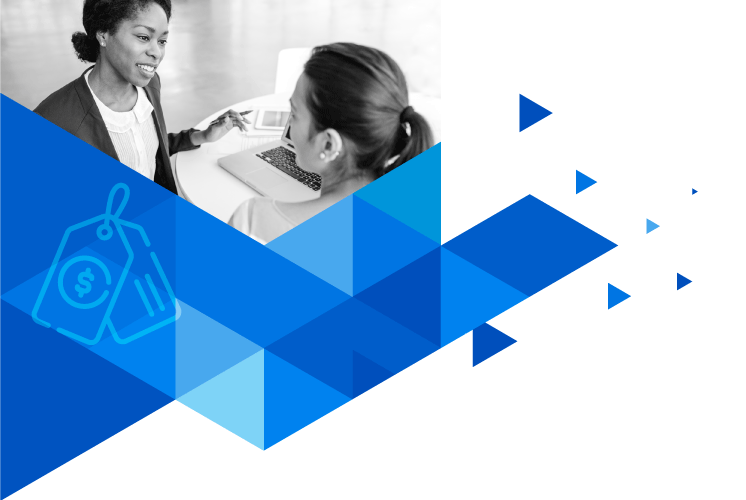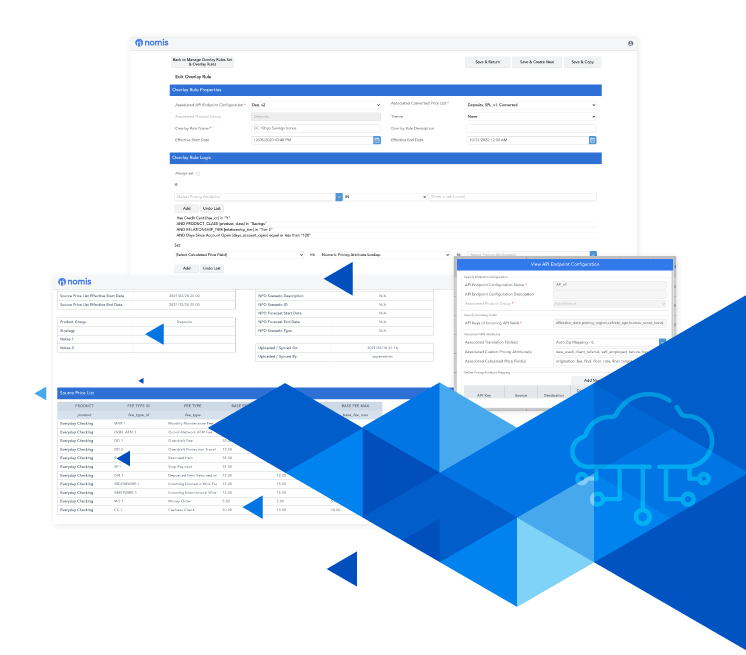 INTUITIVE, CLOUD-BASED TECHNOLOGY DIFFERS FROM THE TRADITIONAL METHOD OF PROGRAMMING RATES AND OFFERS
Acting as a middleware layer that ingests critical data from core or other internal data sources, Nomis Price Manager performs complex calculations against specific rules that are predefined by the lender. The result is a seamless delivery of outcomes back to core or internal data sources, including detailed performance tracking and a complete audit trail of associated activities.
Self-service capabilities enable users to rapidly transform and augment base pricing grids and offset calculations so they can quickly respond to new market or customer demands. Overlay pricing rules provide the flexibility to declare targeted, risk-based regional-, relationship-, or behavioral-pricing rules, and closed-loop test and learn analytics facilitate the capture and analysis of rate information that is critical to evaluating trends in customer behavior. Historic, current, and future pricing schemas can also be set up and managed simultaneously, even as pricing variables change over time.
INCREASE STRATEGIC FLEXIBILITY
React quickly to evolving regulatory, market, or customer dynamics.
CREATE ENTERPRISE-WIDE CONSISTENCY
Reduce operational risks by pricing from a single, accurate source of truth.
ACCELERATE SPEED TOMARKET
Leverage intuitive workflows and robust, proven API-based integrations.