It's time to turn bank pricing from an art into a science
A fundamental pillar of Nomis Solutions' global, industry-leading technology platform, Nomis Price Optimizer answers the most critical question of portfolio price optimization: "What is the optimal price for my product in light of my strategic goals and constraints?"
Using this intuitive optimization and forecasting engine, leading retail banks can create best-in-class analytics tailored to the unique needs and portfolio goals of virtually any line of business. Nomis Price Optimizer is the only tool of its kind that is configured with price-sensitive demand, behavioral, and profitability modeling and fueled by loan transaction, balance, customer, and competitor data.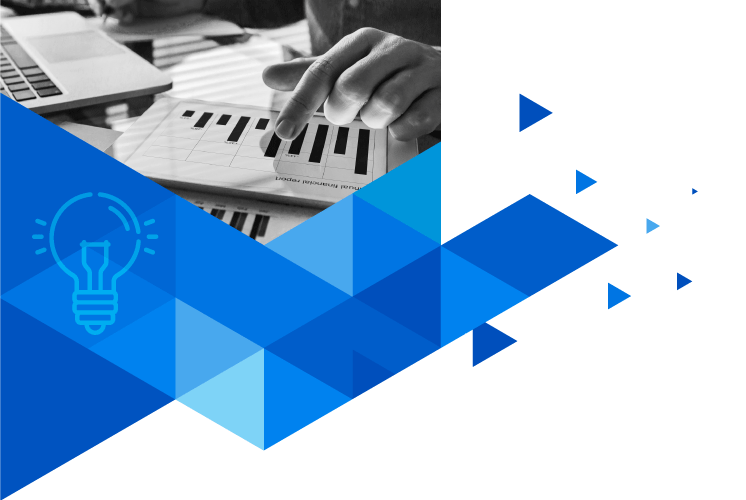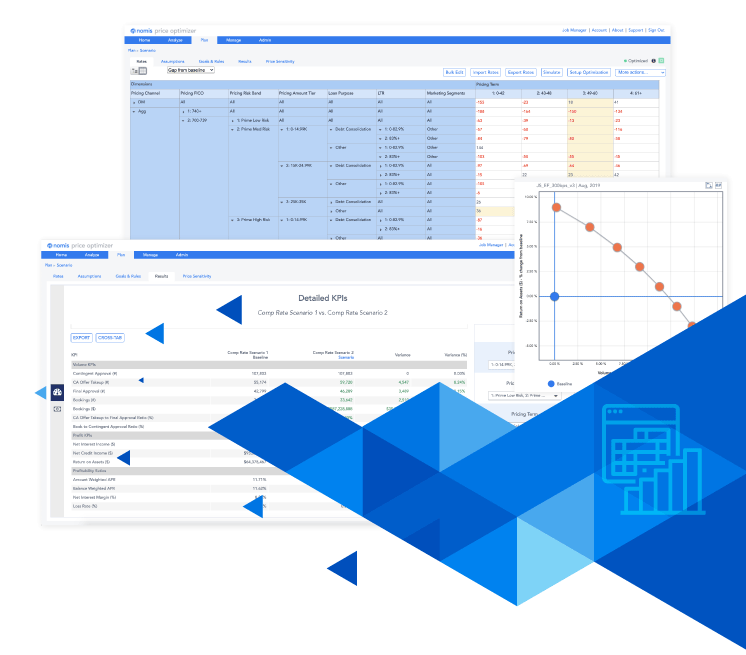 Run countless scenarios to explore possible reactions to unique market variables
Banks that leverage Nomis' native pricing science and technology are better positioned to optimize rate sheets, discretion boundaries, promotional campaigns, and more. Unique features like dynamic accuracy and active recalibration ensure that the analytical models provide transparency, as well as the agility needed to deliver the most reliable and timely results. Dynamic, easy-to-use visualizations also display the optimal trade-off(s) between volume and profits based on a series of optimized pricing strategies.
Sophisticated forecasting and scenario analysis functions empower decision-making and contingency planning. Driven by robust simulation tools and price optimization models, the solution intuitively predicts customer behavior and the impact of changes in proposed pricing tactics and various assumptions on portfolio results. Nomis Price Optimizer can also forecast outcomes based on historical trends to better understand customer behavior and its impact on similar portfolio products.
"Our renewal contact strategy was once just regulatory driven. Nomis helped us develop a disciplined approach, applying analytic discipline to our retention initiatives to identify which customers were most likely to attrite, so we could focus our efforts."
---
Some banks rely on time-consuming, antiquated technologies and find it difficult to stabilize margins on long-term funding sources while simultaneously scaling their deposits portfolio. Discover how one Midwest regional bank used Nomis Solutions to implement a data-driven, scientific approach to achieve a 31x ROI.
ALIGN STRATEGIES WITH COMPANY GOALS
Leverage client and market data for a deep understanding of portfolio dynamics.
RESPOND TO SHIFTING CONDITIONS
Utilize predictive analytics and what-if scenarios to surpass goals.
ACCESS COMPREHENSIVE REPORTING SUITE
Monitor results and easily share them with key stakeholders in the organization.